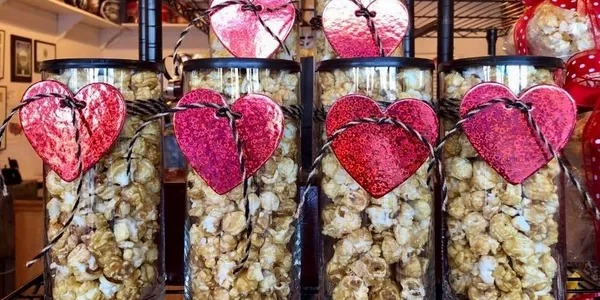 What makes popcorn so great? It's not age or gender specific—people of all ages enjoy it; popcorn can be shared, which usually evokes a feeling of happiness between either a couple of friends or a group of people; it comes in a variety of tasty flavors that appeal to everyone, which also helps make it such a great gift. Also, have you ever heard anyone outright say "I hate popcorn"? Most likely not!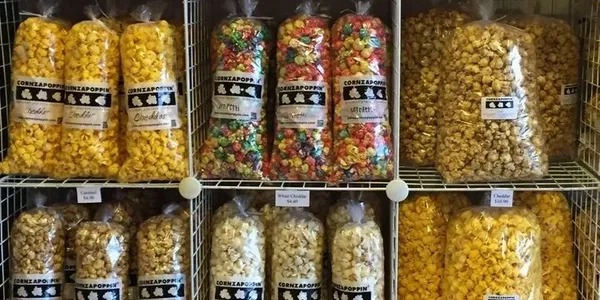 At Cornzapoppin, we specialize in producing gourmet popcorn made from simple and fresh ingredients for people all over the United States. In 2003, we opened the doors to our family business and have experienced success since then. To this day, Cornzapoppin continues to grow and thrive by supplying hungry patrons & businesses a healthy, delicious snack.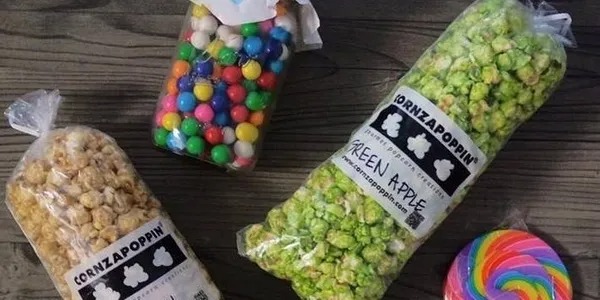 At Cornzapoppin, we believe in using fresh and natural ingredients in our popcorn. We don't use preservatives of any kind and pop our non-GMO seeds with non-hydrogenated oil. Both our standard and unique flavors are made minutes before they go out the door. You can be assured you'll always receive a fresh and flavorful popcorn creation lacking in unpopped 'old maids.'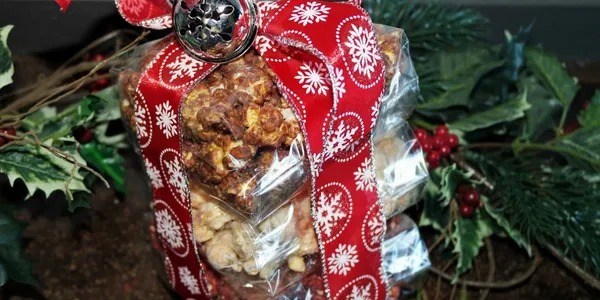 There is no better way to say "Thank you" to your top 50 customers, or "We appreciate you" to your company's 500 workers other than giving gourmet popcorn gifts. At Cornzapoppin, we love catering to businesses that are looking to add incentives to employees & customers with our delicious confections. We can also customize your creations to include your company's logo, colors, themes, invitations, etc. But most importantly, our doors are always open for the general public to come in and purchase a bag, tin, or gift creation.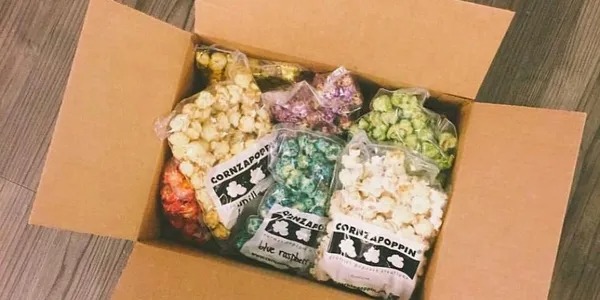 We have a multitude of gifts and flavors found throughout the Cornzapoppin store. We specialize in holiday gifts. Our tins come with a lifetime discount refill policy so you can always come back for more of our delicious gourmet popcorn. Our standard menu at any time will include 40+ separate flavors of popcorn, but our library has close to 100 flavors that come and go as the seasons change.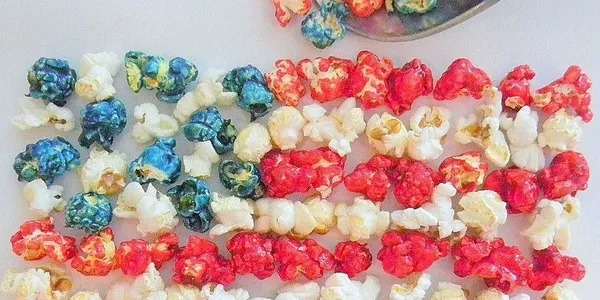 Located in Highlands Ranch, just south of Denver, Colorado, we're proud to ship to all 50 United States and US territories. Please visit our store to check out our wide selection of popcorn flavors, gifts, and gourmet creations. If you have any questions for any of us here at Cornzapoppin, please fill out our form or call us at 303-471-1111...we'll be happy to help you
We can't wait to send you or your friends & family a Cornzapoppin creation—whether it's a present for a friend, a gesture of appreciation for a customer or employee, or a treat for yourself. We'll always pride ourselves in being a neighborhood store with high quality gourmet popcorn creations that anyone, young or old, can enjoy!